Go the extra mile to become a doctor, nurse, dentist, midwife, physiotherapist, paramedic, or another healthcare professional.
The Czech Hospital Placements Program
offers you short term hospital work experience placements all year long. With us, you know all about the specialty departments and mentoring teams before you apply.
Know everything before you go, including your Department and Mentoring Team
Be ready to get most out of your placement with exclusive study materials
Shadow real professionals in a clinical environment
Gain a recommendation from the best
Boost your university application and excel during interviews
Network and connect with young students from around the globe
Discover your potential and set of skills every healthcare professional should possess
Access all aspects of the chp program with our student web system
Explore magnificent Prague and the Czech Republic with great connectivity
Rely on the chp team support on the spot 24/7
I compared a few different programs, but Czech Hospital Placements really gives me a feeling of professionalism. The Program takes place in a large, modern hospital in the center of Prague, doctors are very friendly and I was treated like a medical student in specialty training.
Grant, 22 years, University of Oxford
STEP 2
Tell us about yourself and fill in your arrival date
STEP 3
Discover the CHP System
You will receive access to a limited part of our online interface.
We designed it for you to
Study, Communicate, and
Get all the necessary information about your placement.
You have it all easily accessible with just one click
STEP 4
Know first – Pay after
We don´t want you to pay anything until you are assured that there is
a free spot in the department you desire.
When the placement is available you are asked to pay
the administration fee.
STEP 5
Share with us your goals and motivation
Simply, why do you want to become a healthcare professional.
Your thoughts and opinions are crucial, not only to us, but also to your
future mentors. It helps them to know you more prior to your arrival.
Special materials are waiting for you in the CHP System so you
are able to schedule your whole trip.
STEP 6
Your placement is booked and comfirmed once we recieve
the total payment.
Now you have complete access to:

Mentors' details, Departments, Hospital overview
Your schedule, Exclusive study materials
and Students message board

to get you ready for this experience!
Plan your arrival & weekend trips with fellow students, too.
In this phase we require 2 important documents:
Fit for Placement Form and Insurance Confirmation.
We will pick you up at Václav Havel Airport Prague (PRG) on Sunday.
You will meet with the other CHP students, our Team and the Program Manager
in person. We will go through all what´s necessary for your first day of placement.

STEP 8
Your first day in the hospital starts!
We will introduce you personally to your mentoring team and the lifetime
adventure begins! In addition to your shadowing hours in the hospital,
we will arrange for you Tutorials & Excursions.

Anyone eager for extra knowledge are welcomed!
STEP 9
Travelling is a part of your experience
Weekends are here for you to discover and explore breathtaking Prague,
the Czech Republic and other beautiful European countries.
Don't waste this opportunity!

STEP 10
Though unbelievable, your departure is here
Once this eye-opening experience is over, your opinion as our Alumni
student is highly appreciated. Afterwards, you will receive
the CHP Certificate as a summary of your placement. If you really
stand out, you will be entitled to a Personal Recommendation for
the best CHP students. Both are free of charge.

Stay in touch with us

LOVE WHAT YOU DO WITH EVERY HEARTBEAT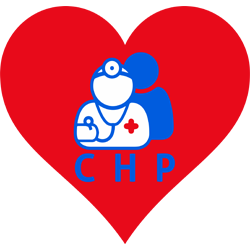 www.chpprogram.com
#CHPprogram
Who can be in your specialty mentoring team?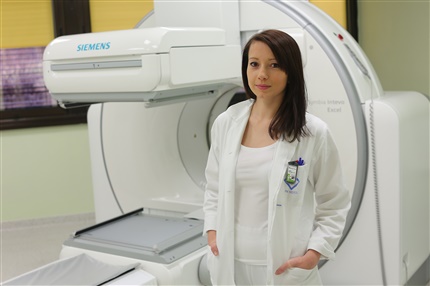 Ing. Tereza Kráčmerová
Radiology Physicist
Physicist
Nuclear medicine remains a mystery to a lot of people. Maybe some of my colleagues would disagree, but I think that the whole Department of Nuclear Medicine depends on radiology physics.  If the devices that are needed for the therapies conducted here did not work correctly, all of the procedures connected with them would be pointless, and that could cause serious problems for the patients. Our wo...
Go to the mentor's detail »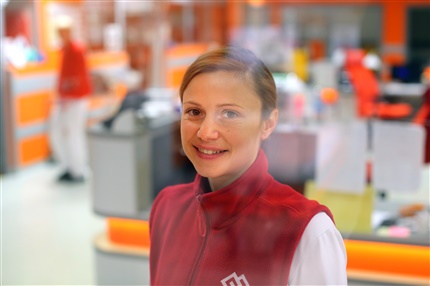 MUDr. Tereza Lužná
Junior Doctor
Doctor
Our department is the perfect place to see and learn about differential diagnoses, as we receive a non-selected variety of patients, including those with life-threating conditions. It is up to us to make a preliminary diagnosis and either confirm it, change it, or exclude it. We are the ones who provide the first line of treatment and then send the patient for hospitalization, give them medicine, ...
Go to the mentor's detail »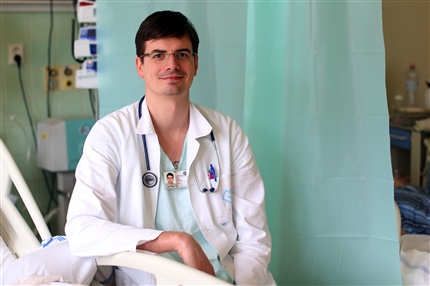 MUDr. Ondřej Sobotík
Pulmonologist
Doctor
Pulmonology is an exciting field that is evolving all the time. You need to have a knowledge of internal medicine, radiology, oncology, microbiology, urgent care medicine, and cardiology , as well as manual skills for working with an endoscope. I always perform my work with humility, as I appreciate that I can help sometimes even severely injured patients whose lives are somewhere between life and...
Go to the mentor's detail »
GET IN TOUCH WITH THE CHP PROGRAM MANAGER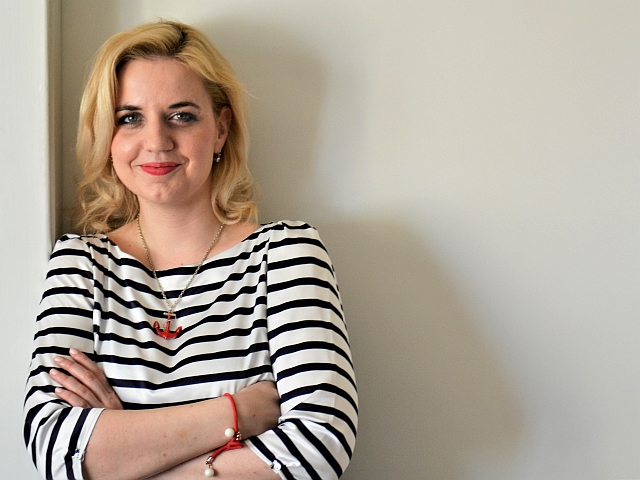 Are you uncertain about your specialty preferences?
Do you want to know more about the practical details of the CHP Program?
We are always available to advise you on every aspect. You can rely on our team under the leadership of Mgr. Barbora Vagnerova, E.MA during your experiential learning experience 24/7.
Check the essential information about the CHP program
LOVE WHAT YOU DO WITH EVERY HEARTBEAT