Go the extra mile to become a doctor, nurse, dentist, midwife, physiotherapist, paramedic, or another healthcare professional.
The Czech Hospital Placements Program
offers you short term hospital work experience placements all year long. With us, you know all about the specialty departments and mentoring teams before you apply.
Know everything before you go, including your Department and Mentoring Team
Be ready to get most out of your placement with exclusive study materials
Shadow real professionals in a clinical environment
Gain a recommendation from the best
Boost your university application and excel during interviews
Network and connect with young students from around the globe
Discover your potential and set of skills every healthcare professional should possess
Access all aspects of the chp program with our student web system
Explore magnificent Prague and the Czech Republic with great connectivity
Rely on the chp team support on the spot 24/7
My placement at University Hospital in Motol was an unforgettable experience. Dr Kysiko explained xray, angiography and ct scans very well. I shadowed Dr Koci in the paediatric radiology department and we looked at ultrasound. Dr Koci was not only great at explaining the patients' conditions but also relating it to my understanding of physiology and also explaining exactly how the ultrasound works. Dr Miksik helped my understanding of MRI scans and exaplained what the next step would be for patients or what can be done to improve their condition. I was in the emergency radiology department with Dr Stefanek. He told me about future technologies including sheer-wave elastography as well as advantages/disadvantages of various screening methods used today. Dr Stefanek also knew a little about studying medicine in the UK vs the Czech republic which was very helpful. The tutorial to the nuclear medicine and infectious diseases departmens were fantastic as I got to see other parts of the hospital that work along with radiology/diagnostic imaging. My time in CHP Program is highly relevant to what I would like to do in the future and therefore incredibly valuable.

Ella, 21 years,

University of Glasgow
In the CHP Program, I was treated as a medical student rather than a high school student and generally treated as a very responsible, mature person. Because of that, it was easy to actually feel the vibe and understand the idea of being a health professional. I also got to work with various doctors and nurses, which gave me a broader image of what the work looks like. All the mentors I got to shadow were truly amazing, very keen on teaching and explaining. The mentor standing out the most would have to be MUDr. Petr Libý, who aside from showing me the medical point of view also made sure to explain the personal aspects of it. The experience definitely showed me a more human side of neurosurgery, as well as taught me a lot about surgical techniques and procedures. I found the tutorials and excursions very interesting and valuable. Aside from the information presented during, they also included a lot of interesting mentions that I wish to read up on.

Zofia, 19 years ,

Monnet International School
I have gained an incredible amount of knowledge from the fields I signed up for, not only from preparation materials for the shadowing but also from the doctors and nurses themselves. I have yet to take anatomy, but I feel that I have really gotten a headstart from how much exposure I've had to the terminology and seeing the actual parts in person. I was able to achieve my personal goals that I had set out prior to this program. I wanted to get a better sense of whether I could handle the emotional weight that comes with being a pediatric surgeon, and after my time in the Children's Heart Center, I found not only my passion--tending to children--but also realized that I am capable of detaching myself from the patient. I really look forward to a future in pediatrics and am happy I found my resolve here in the CHP Program.

Jia Jia, 19 years,

Harvard University
In the two weeks I spent shadowing the mentors, I learned a lot! I think I could say I learned more in these two weeks than following classes at the university during one month! I loved my mentors of the neurosurgery department: Ales Vlasak and Petr Liby! I have also to say that I was pleasantly surprised of the two days that I spent at the ICU. Michaela Rihova is so nice and experienced to explain everything so well! At the ER department there were not always many patient cases, but still the mentors were so kind to answer all my questions and to tell me about their experiences. Thanks to this experience, I'm even more enthusiastic about neurosurgery than I already was! It has been a pleasure to see how Ales and Petr are so dedicated and involved! I'm so glad that I took this opportunity with both hands! I'm also proud of myself that I decided to go for it! This program was a great experience and it definitely had an influence on my personal development, too.

Yasmine, 21 years,

University of Antwerp
I compared a few different programs, but Czech Hospital Placements really gives me a feeling of professionalism. The Program takes place in a large, modern hospital in the center of Prague, doctors are very friendly and I was treated like a medical student in specialty training.

Grant, 22 years,

University of Oxford
The time shadowing the mentors was very nice. I thought that each one had a lot to offer and I feel like i learned a lot even with a language barrier. I loved working with all the doctors that I shadowed but especially with Dr. Fiala, Dr. Astraverkhava, Dr. Říhová, and Nurse Hanzlíková. These four individuals really made an extremely positive impact on me and my learning experience in the CHP Program. My participation in the CHP program was very valuable to me. I am glad that i got the chance to see so many procedures and especially what normal work day in a hospital looks like.

Lina, 20 years,

University of Miami
All my mentors really paid close attention to me and could really see when I did not understand. My mentors took the time to explain every movement to me like in Physiotherapy Mgr. Michaela Opálková was my first mentor and she explained everything very clearly to me and she was one of my favourite mentors in my week of physiotherapy. Mgr. Nikola Volejníková and Mgr. Sylva Pintarová were very enthusiastic about their area of work and therefore made me really enthusiastic and excited to pursue my career in physiotherapy. My mentors in the Emergency Department for the second week was MUDr. Tereza Lužná, MUDr. Dana Pittlová and MUDr. Jiří Šoupal who also was very enthusiastic about their career in the medical field helped and explained terms they use and conditions they get their patients in when they arrive in Emergency. I found the practicals (tutorials and excursions) most exciting and very very helpful. The case studies were interesting and widened my knowledge on medical cases not only in the Czech Republic but also in different areas of the world like Cambodia. I joined the CHP program with the intention to gain more knowledge on the departments I chose and I left Prague with a wider understanding of not only the departments I chose but also gained knowledge on other departments such as in the ICU, Anaesthesiology, and Anaesthesiology for pediatrics. Both interested me very much. This is an experience that I could never take back and I really enjoyed taking part in this program and I would consider taking part again in this program.

Celine, 17 years,

Al Ain English Speaking School
Watching the surgeries were the best moments considering it is extremely different to see in person. It really helped me with finding what I want to become in the future. The experience was extremely helpful in seeing how hospital functions and really getting into the specifics of the placements I was with.

Payton, 19 years old,

San Diego State University
The CHP Program actually gave me the necessary knowledge to set even more precise and clearer goals in terms of my medical education while giving me the opportunity to decide which specialties are better for me and which aren't suitable for me. I had really learned a lot! Besides loads of medical knowledge, I also learned about important aspects of doctors' careers like balancing private life and successful career, time management and important characteristics every doctor should possess. All three of my mentors, Dr. Bartošova, Dr. Vrabcova and Dr. Pavličkova were giving their best to teach me and show me as much as possible in just one week. The amount of time which they devote to me was above my expectations and they truly had treated me as their fellow colleague. While being more than professional, they had also created warm and friendly teaching atmosphere and were always happy to answer my questions (which I had a lot :-)). The departments chosen for tutorials are really suitable for us to get brief introduction in other medical fields and experience the cooperation between different departments. The tutorials I found the most interesting was suturing techniques as I also gained valuable practical skills. For Ms. Barbora and Daniel, I have nothing but gratitude as they were being supportive, motivating and inspiring throughout my whole week. They truly encouraged us to get the most of our experience and were always there with helpful pieces of advice for us.

Lorena, 19 years old,

Prva Gimnazija Varzdin
STEP 2
Tell us about yourself and fill in your arrival date
STEP 3
Discover the CHP System
You will receive access to a limited part of our online interface.
We designed it for you to
Study, Communicate, and
Get all the necessary information about your placement.
You have it all easily accessible with just one click
STEP 4
Know first – Pay after
We don´t want you to pay anything until you are assured that there is
a free spot in the department you desire.
When the placement is available you are asked to pay
the administration fee.
STEP 5
Share with us your goals and motivation
Simply, why do you want to become a healthcare professional.
Your thoughts and opinions are crucial, not only to us, but also to your
future mentors. It helps them to know you more prior to your arrival.
Special materials are waiting for you in the CHP System so you
are able to schedule your whole trip.
STEP 6
Your placement is booked and comfirmed once we recieve
the total payment.
Now you have complete access to:

Mentors' details, Departments, Hospital overview
Your schedule, Exclusive study materials
and Students message board

to get you ready for this experience!
Plan your arrival & weekend trips with fellow students, too.
In this phase we require 2 important documents:
Fit for Placement Form and Insurance Confirmation.
We will pick you up at Václav Havel Airport Prague (PRG) on Sunday.
You will meet with the other CHP students, our Team and the Program Manager
in person. We will go through all what´s necessary for your first day of placement.

STEP 8
Your first day in the hospital starts!
We will introduce you personally to your mentoring team and the lifetime
adventure begins! In addition to your shadowing hours in the hospital,
we will arrange for you Tutorials & Excursions.

Anyone eager for extra knowledge are welcomed!
STEP 9
Travelling is a part of your experience
Weekends are here for you to discover and explore breathtaking Prague,
the Czech Republic and other beautiful European countries.
Don't waste this opportunity!

STEP 10
Though unbelievable, your departure is here
Once this eye-opening experience is over, your opinion as our Alumni
student is highly appreciated. Afterwards, you will receive
the CHP Certificate as a summary of your placement. If you really
stand out, you will be entitled to a Personal Recommendation for
the best CHP students. Both are free of charge.

Stay in touch with us

LOVE WHAT YOU DO WITH EVERY HEARTBEAT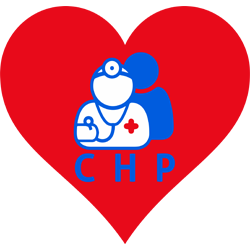 www.chpprogram.com
#CHPprogram
Who can be your mentor?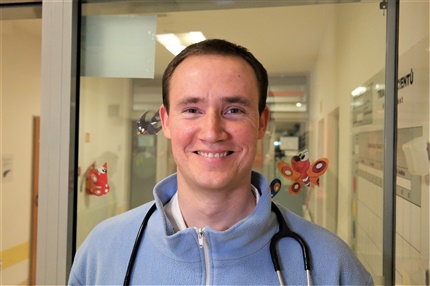 MUDr. Peter Lux
Senior Doctor
Doctor
It was crystal clear to me that I wanted to become a pediatrician and that is why I chose to study medicine. To work with kids - even severely ill - is highly motivating and positive. And the variety of the field where you take care of a newborn baby with a weight of a few hundred grams or a grown-up person being 18 years old... It is fascinating, and it makes our job amazing in the richness of pa...
Go to the mentor's detail »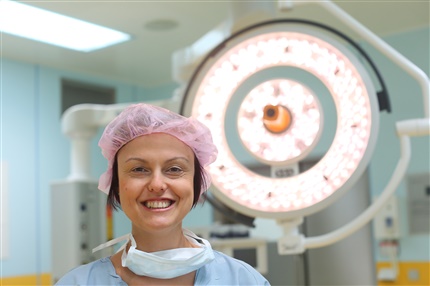 MUDr. Jana Pavlíčková
Anesthesiologist
Doctor
I take care of small patients, who are always taken out of their natural environment and separated from their parents for various lengths of time. It can be a very tough experience for them. My job is to make this difficult period easier for the little patient, without pain, and to help them get home as soon as possible. Being a healthcare professional is very demanding, but that is what I love ab...
Go to the mentor's detail »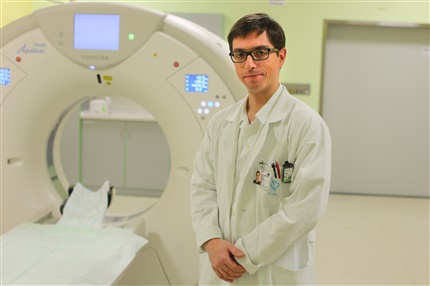 MUDr. Martin Kysilko
Radiologist
Doctor
Radiology contains multiple modalities and various ways of conducting our job. Thanks to diagnostic imaging and interventions, it is also a therapeutic field. Radiologists come in contact with most of the clinical departments in the hospital, as almost all patients need to undergo at least one imaging procedure during the diagnosis-therapy process. I chose radiology after working in the internal m...
Go to the mentor's detail »
Check the essential information about the CHP program
LOVE WHAT YOU DO WITH EVERY HEARTBEAT