Benefits of the CHP Program
1. Know everything before you go
As the quality of any work experience hospital placement is determined by the person who mentors you, by the department and the hospital, we think of it as absolutely necessary that our students know all the relevant information before they make the decision to participate in the CHP Program. You may contact the CHP Program Ambassadors, students who took part in the CHP Program and can share with you their practical bits of advice and experience with the Czech Hospital Placements Program.
That is why the CHP Team cooperates very closely with the chosen mentors and the hospital to provide you with information about each department and the mentoring team. You can check all the choices you have to become familiar with the character of the departments. What's more, you can become familiar with the most important people for your placement - your mentors. Do you wonder why they have chosen this profession, what international experience do they have, or what keeps them motivated at their difficult jobs? Discover all in their profiles before you apply and profit from the time with them to ask all you want to know during your placement. CHP Program mentors are of course fluent in English. 
Nowadays more than ever you shall know ahead of time what will happen if your placement is directly influenced by COVID-19. Check our complete COVID-19 Policy here.
Moreover, with us you are sure about:

DEPARTMENT AND SPECIALTY CHOICES

YOUR MENTORING TEAM

HOSPITAL WHERE YOUR WORK EXPERIENCE TAKES PLACE

STUDY PREPARATION

YOUR SCHEDULE

OUR TEAM AND SUPPORT

YOUR FELLOW STUDENTS

LEISURE TIME ACTIVITIES

ACCOMODATION AND HELPFUL INFORMATION ABOUT YOUR TRIP
2. Be ready for your placement and get the most out of it with our exclusive study materials
Our philosophy is to prepare our students before their arrival as only then they can gain the most from this experience. Therefore we provide you with exclusive CHP study materials related to each of the specialty departments, such as Radiology, Cardiovascular Surgery, Resuscitation Unit, Cardiology, Neurosurgery, Obstetrics&Gynecology and more. These study materials will include information about:
ANATOMY

PHYSIOLOGY

EXAMINATION AND TREATMENT METHODS

PHARMACOTHERAPY 

IMPORTANT DEFINITIONS
Immerse yourself into the fields that interest you the most.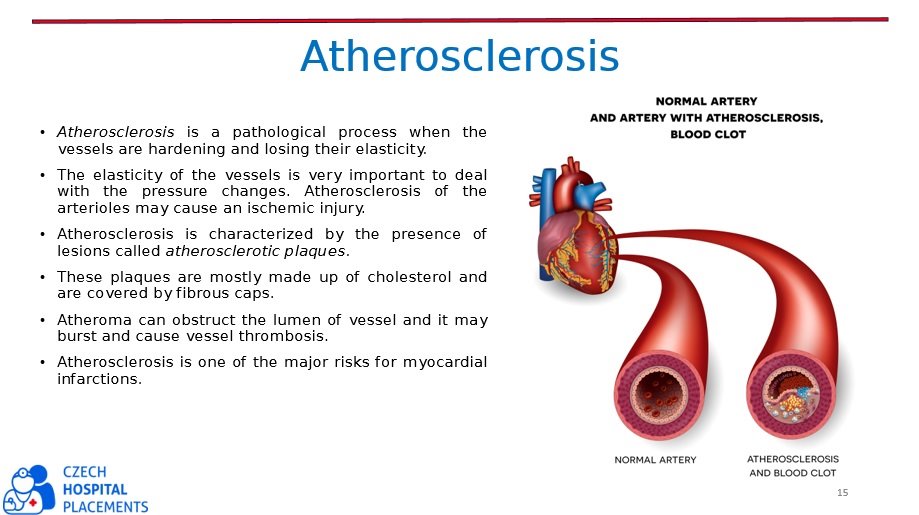 This is an advantage not only for you and your fellow students, but also for your mentors who can go more in depth while explaining their specialty to you. The best way to learn intensively in a perpetually changing clinical environment is to prepare. We recommend to study thoroughly information about the typical patient cases you can read about in every mentor's profile. You shall be fully prepared prior to your arrival to get the most of the placement.
Apart from the department-specfic study material, you receive our special guide on basic rules related to your time in a healthcare environment, covering hospital regulations, according to the country specific code of healthcare professional behavior. What´s more, the CHP Team and your mentors are here for you to explain you in depth the country´s healthcare system so you could compare the one of your country with the on of the Czech Republic, e.g. during the final online exam that takes place every week of the shadowing experience.

3. Real professionals in a real clinical environment
Our mentors are professionals who relish the opportunity to share their knowledge, views, and years of experience with you. Have a look at the Mentoring Teams profiles and discover the focus of every doctor, nurse, pharmacist, physical therapist, biomedical engineer, midwife, and paramedic.  You will learn what to expect when shadowing them, including what drives them to work in these demanding fields. 
The priceless education you have received from school lectures and textbooks will be comprehensively understood and explained by witnessing real cases in a live clinical environment. Taking part in the CHP Program will help you see your own potential in the specialty of your choice, and discover new areas that you wouldn't know about without having practical experience.
Along with gaining confidence about your own future profession, you will shadow your mentors on your own or with another student who is at the similar knowledge level. The exclusivity of the CHP Program creates an excellent opportunity to truly bond with your colleagues and make a good connection with your mentors, allowing you to know the specialty to its greatest extent.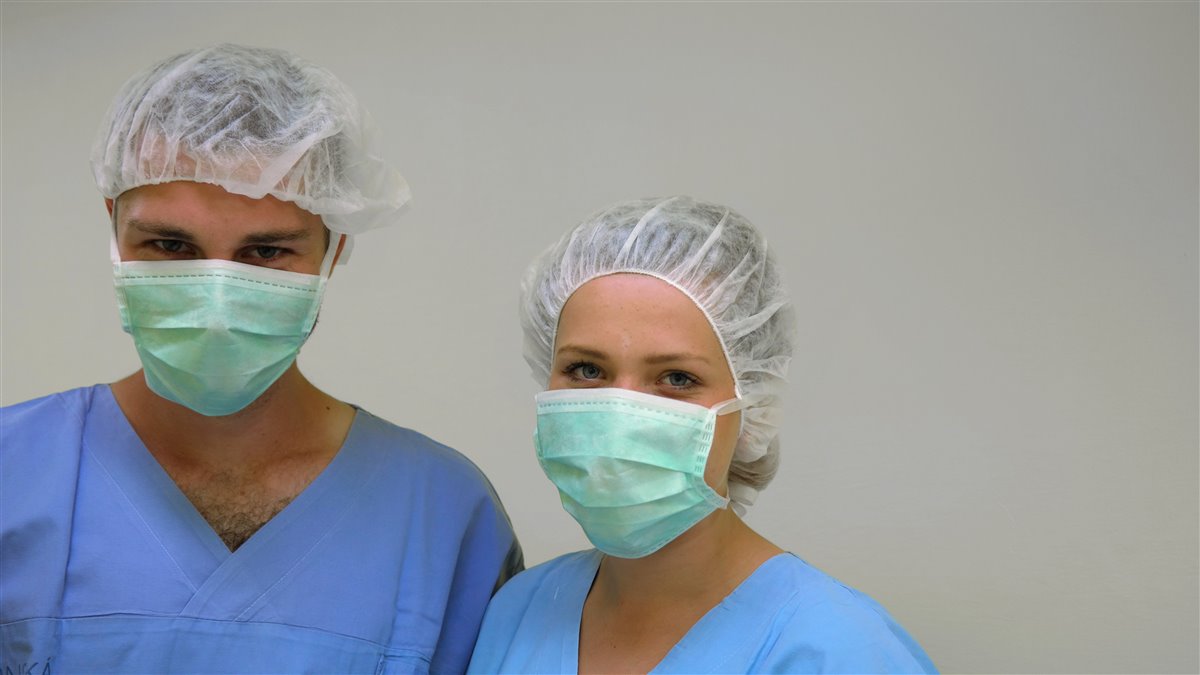 4. Stand out with your elective rotations'choice, university application, personal statement, or during interviews
Today, the number of applicants for job positions, universities and colleges is increasing, especially in the area of healthcare. Consequently, these institutions tend to be more and more selective. Tangible hospital work experience where you can demonstrate your commitment and analytical skills in front of an admission committee gives you a competitive advantage, and a chance to stand apart from other applicants, because you went the extra mile.
Once seeking for elective rotations you shall go for a workplace with the highest standards of care. 
When writing your essay (US),  personal statement (UK), or during interviews, you have to be authentic about your experience and demonstrate your passion in the field for which you are applying.
The members of the committee must be sure that you will not give up when your studies become more difficult. You have to be sure you want to work as a healthcare professional, and you need to be able to express that in the best possible way to an admission committee. Your goal is to prove to them that you belong in the university with valid and honest arguments that are built on concrete experience, ideally in a modern healthcare institution with great references. 
By having the experience you can afford to write and speak about specific examples in detail, such as your passion for a particular specialty, patient cases you shadowed, and treatment methods. Don't hesitate to mention the positive personal qualities you witnessed in your mentors, and how those qualities are important to you and your future career. 
Being a part of the hospital team for a few weeks will give you so much to talk and write about. With our program you have the opportunity to gain experience overseas and the ability to compare the healthcare system in your country to the one in the Czech Republic, giving you a perspective that other students simply will not have.
To help you even more, we provide you with the CHP Certificate with the important details of your placement as an official confirmation including your exam results taken online on Friday after your week placement ends. The best students are provided with a CHP Personal Recommendation, which is based upon a positive evaluation by at least one of your mentors.  To be considered for this, you need to be exceptional in your overall approach, motivation and professional qualities. When applying to universities or for employment, you need to provide letters of recommendation. We can guarantee the value of this recommendation from one of the top University Hospitals in Prague. Both the CHP Certificate and Personal Recommendation are free of charge.
5. Compare and observe to be genuine about your experience
Even though the Czech Healthcare System is comparable to western countries, there are always country specifics. You have a unique opportunity to see new approaches, and both inside and outside of the hospital you will witness cultural and social diversity. This will enhance your general outlook and may bring you the greater empathy and sensibility, which will benefit you not only as a professional but also in your personal life. And what is more, this comparison of country specifics may be a great topic for your job interviews or a personal statement or essay at your university admissions.
6. Network and connect with young prospective students
Even in the pre-departure phase you are able to communicate with your fellow students, thanks to the CHP System. It is a secure area available only to CHP Students, where they can contact and network with each other. Why not plan your flight together if you come from the same country, share your expectations and interests, or chat about how you are preparing for the CHP Program. Once you are in Czechia, sharing the room with your peers is a great way to make new friendships which may last for a lifetime.
Don't miss the chance to travel, as it is a huge part of the experience abroad.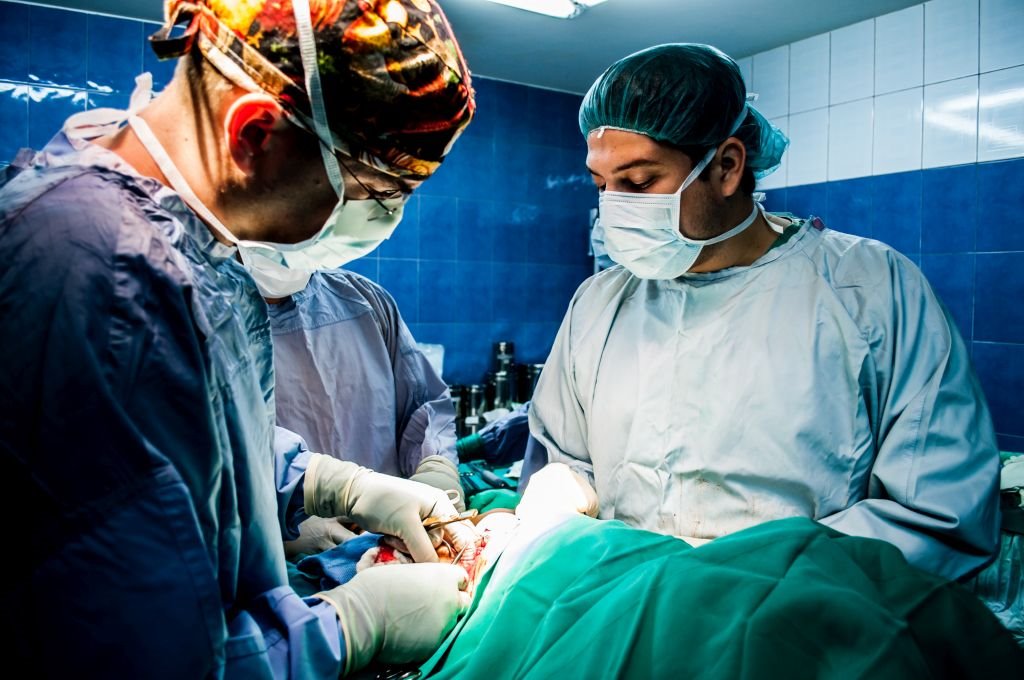 My Schedule
What will your usual day look like?
As a CHP Student you prosper and grow in the healthcare environment of the University Hospital in Motol providing tertiary and quaternary care, where you learn from the best. You start early in the morning at your Department to shadow your mentoring team for at least 5 hours daily according to the department´s schedule. You witness the indescribable atmosphere of the operating room, you see how the patients are diagnosed, and you compare the country specific approach in medical treatment with the one of your origin. 
In the afternoon, you will attend our special Tutorials & Excursions to provide you with practical experience and medical knowledge.
On Friday the online exam focusing on your gained knowledge will take place every weeks. Its results are a part of your CHP Program Certificate.
Later it is time to talk with your fellow students about all you have witnessed that day in the operating theatre or while on rounds with your mentor.
After your placement you are encouraged to take a moment to discover breathtaking historical Prague and organize short trips. The weekend is your time to travel around Europe. What about sightseeing in magnificent Vienna or going to the top of the Eiffel Tower in Paris?
Thanks to the practical CHP System you can see and control your schedule and plan your leisure activities with your fellow students online!
Tutorials and Excursions
Shadowing your mentor 25 – 30 hours weekly brings you so many opportunities to learn and observe. Besides the shadowing hours, we organize special sessions every week only for CHP Students.
These sessions are Tutorials and Excursions which are either focused on the latest research findings in a certain specialty, explaining a certain type of treatment, excursions to specialized centres, patient cases or on practical lectures with hands-on experience.
In the case of Excursions, we profit from the fact that the University Hospital in Motol is the largest hospital facility in the Czech Republic and cooperates with other facilities. It opens up the opportunity for our students to study interesting topics, the latest research and new treatment methods.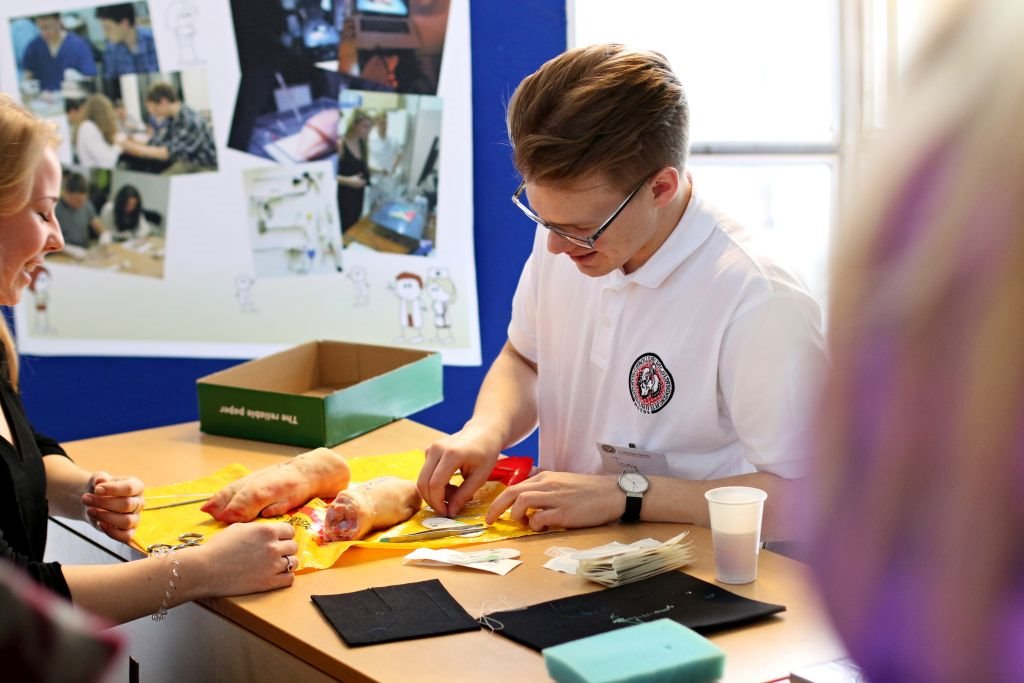 CHP System
The CHP System is a unique online interface that brings you everything you need with just one click. And don't worry, it is easy to understand! 
What does the CHP System do for you?
It guides you through every step of your placement
Gives you the chance to communicate with the CHP Team and your fellow students
It brings you an extended overview of the hospital, your departments and your mentors
Provides access to study materials related to your department specialty and to other guides we created just for you
Allows mentors to see a limited section of your profile, including your motivation, education and personal expectations
Follows your approach and specialty overview, which are evaluated by the mentoring team through the CHP System
Displays the CHP Certificate summarizing your participation in the CHP Program, which will be ready for you after your arrival back home

CHP Certificate & Personal Recommendation
The CHP Certificate officially confirms your participation in the program, and includes information about all of the aspects of your placement - such as the names of your mentors, dates, visited Tutorials & Excursions, hours spent at the hospital, exam results and so on. This evidence can be a key element in your application to universities or future employers.
The best students of the CHP Program aspire to obtain the Personal Recommendation. A positive evaluation by at least one mentor (oral or written) is required to recieve it. Every member of the mentoring team can evaluate their students directly in the CHP System so we immediately see how are you doing in the hospital. A Personal Recommendation is an elaborated document issued on behalf of the hospital, program manager and respective mentors, given to those who demonstrate positive personal qualities and potential.
Both the CHP Certificate and Personal Recommendation are free of charge. We believe that we cannot charge a fee for the confirmation of students' hard work, strong will, and performance.
Scholarships
We want to support as many young people as possible to pursue their dream of becoming a healthcare professional.  Every six months we will provide a partial CHP Scholarship to one of you. We will let you know via our social media outlets, so be sure to check frequently for more information.
Accommodation and Food
Apart from the hospital, your accommodation is another place where you spend a lot of time. We have chosen for you a beautiful house which is close to the hospital as well as to the city center. You will be staying with other students in single-sex cozy bedrooms with a bathroom. There is also a social room for you to meet with each other. Wifi is available in the house.
There will always be a member of the CHP Team available; we are always ready to provide help or advice.
We also provide you with breakfast, lunch, and dinner during weekdays from Sunday dinner to Friday lunch. Don't worry about your dietary requirements, we do our best to fulfill them. Prague has countless restaurants that you can visit for lunch or dinner, according to your wishes or needs. We have made for you a written guide with tips for some of the restaurants and cafés in Prague.
FAQs
WHAT TO KNOW BEFORE YOU DECIDE TO JOIN THE CHP PROGRAM
WHAT TO CHECK BEFORE ARRIVAL
WHAT TO KNOW ON THE PLACEMENT
PDF Brochure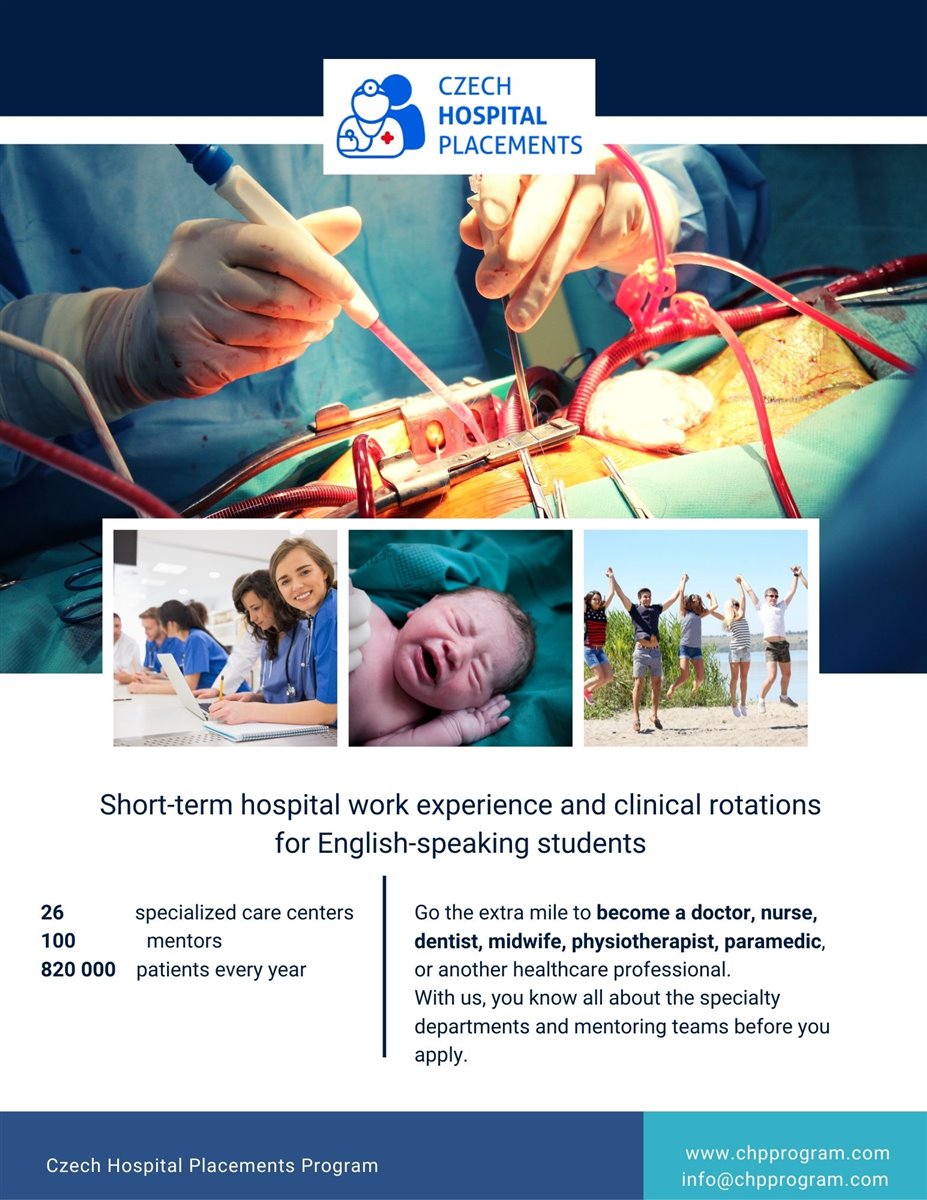 Download the CHP Program Brochure