Recent Blog articles from Being a Healthcare Student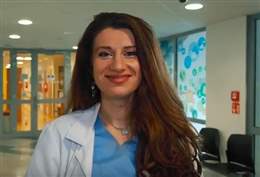 Student of the Week: Deniza, the Future Obstetrician?
Deniza is 22 a years-old pre-medical student of the University of West Georgia who came to Prague to shadow our professional mentoring teams in Obstetrics and Gynecology and Neurosurgery specialties. She comes from Macedonia and she plans to apply to US medical school next year. Her expectations from the CHP Program were to be able to discover which specialty would be the most suitable as well as finding an inspiration for her personal statement and application. She shares with us her favorite moment that happened during the night shift at Obstetrics and Gynecology Specialized Center in the following review.
Continue Reading »
11/1/2017

Czech Hospital Placements

Being a Healthcare Student

1260
---