Get Inspired: My Life as a Medical Student - Make the Most of Your Internship
Written by Dominik Klug on Monday, December 5, 2016
Medical Student Life, Internship, Motivation, Tips and Tricks, Dominik Klug, Teddy Bear Hospital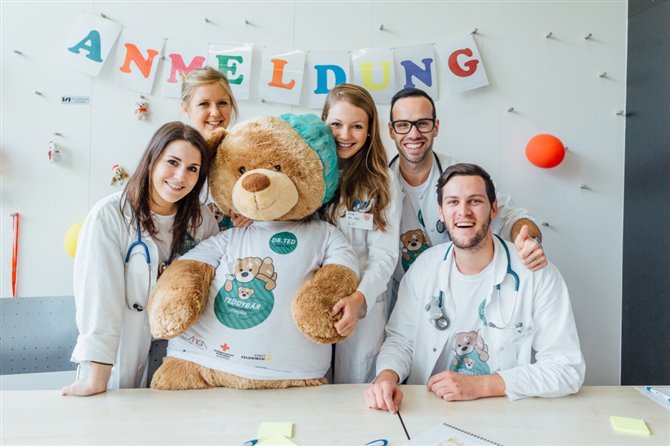 Thanks to social media we are able to connect with like minded people all around the world who inspire us in the field of health care. One of them is Dominik Klug who decided to help young students to make the most of their internships in hospitals through a set of advices based on his personal experience. Why does Dominik use social media and posts about his career? He says: "I hope to create value as well as making an impact. I also want to encourage people to follow their dreams, no matter if other people say that it can't be done. Just do your thing!" Get inspired by the #CHPProgram.
It took me exactly 18 years of my life to realize that I wanted to become a doctor.
Back then I was doing my community service, which is a program in Austria that can be done instead of military service. I was assigned to a department for radiology, and from the very first second, I loved the work there: it was informative, it was challenging - but most of all, it was satisfying. A compliment from my working colleagues, a warm smile, or an honest "Thank you!" from a patient – these were the things that gave me a feeling of doing something meaningful.
But I wanted more. I didn't want that special feeling to disappear and I aimed for bigger challenges. But most of all, I wanted to create an impact. So I decided to apply for the med school acceptance test and eventually, I passed. So since 5 years, I am studying medicine at the Medical University of Innsbruck, and every day, I am grateful for this chance.
I did my first internship in a department for vascular surgery of a small hospital in Austria. I quickly realized the difference of being a student at home with all the medical books and being a student in a hospital. I will never forget my first day of this internship. My mentor told me to remember 3 things:
First of all, a good medical student always has a pen in his pocket (for his/ her mentor).
Secondly, the student always uses his hands and aims for being active.
Thirdly, the student always has to smile at the patients, because "they love that shit". 
I was fascinated by the things that happened in a hospital and I decided to do as many internships as possibly while I was in med school. In Austria, beside our internships at the university, we have to do 12 weeks of compulsory internship. Through the last years I invested the time of my holidays and eventually I did 48 weeks of internship in 5 different hospitals. I don't write about this to impress you. But I decided to share my experiences that I have made in these 48 weeks with as many of my student colleagues as possible.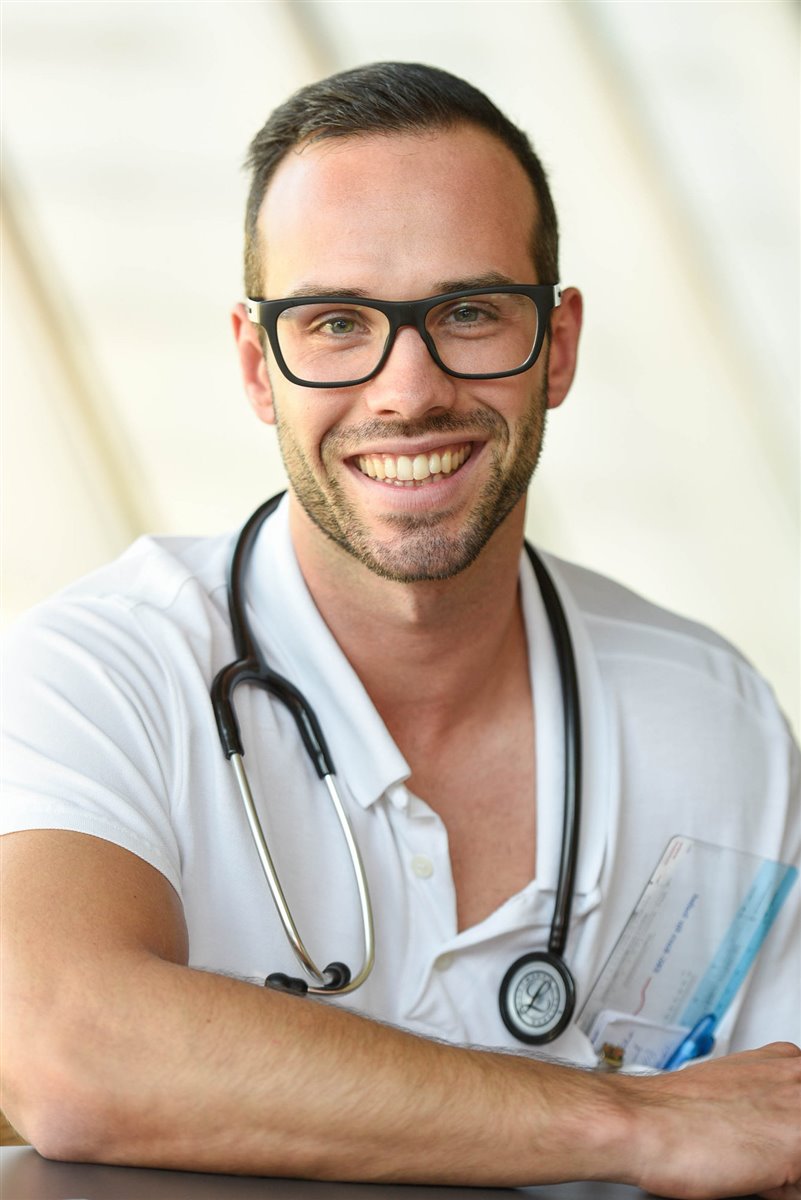 So a few weeks ago, I released "Internship Success Hacks". This little EBook contained 15 simple and effective tips for a more successful internship, especially for medical students and student nurses. Why did I decide to write it? As well as many medical students, I struggled in my first internships. And as we are all human, I made mistakes. So, as the weeks passed by I was flooded with tons of information. I learned a lot, not only on a professional but also on an interpersonal level. And I had the privilege to get to know a lot of interesting people. To me, the most interesting thing is how we are influenced by the different kinds of people that cross our way and how every day is providing a new challenge for ourselves, considering that every challenge is an opportunity for growth. However, I decided to write my memories and experiences in one word so that other students, and especially the very young colleagues, who have just started with their medical education, could benefit from it.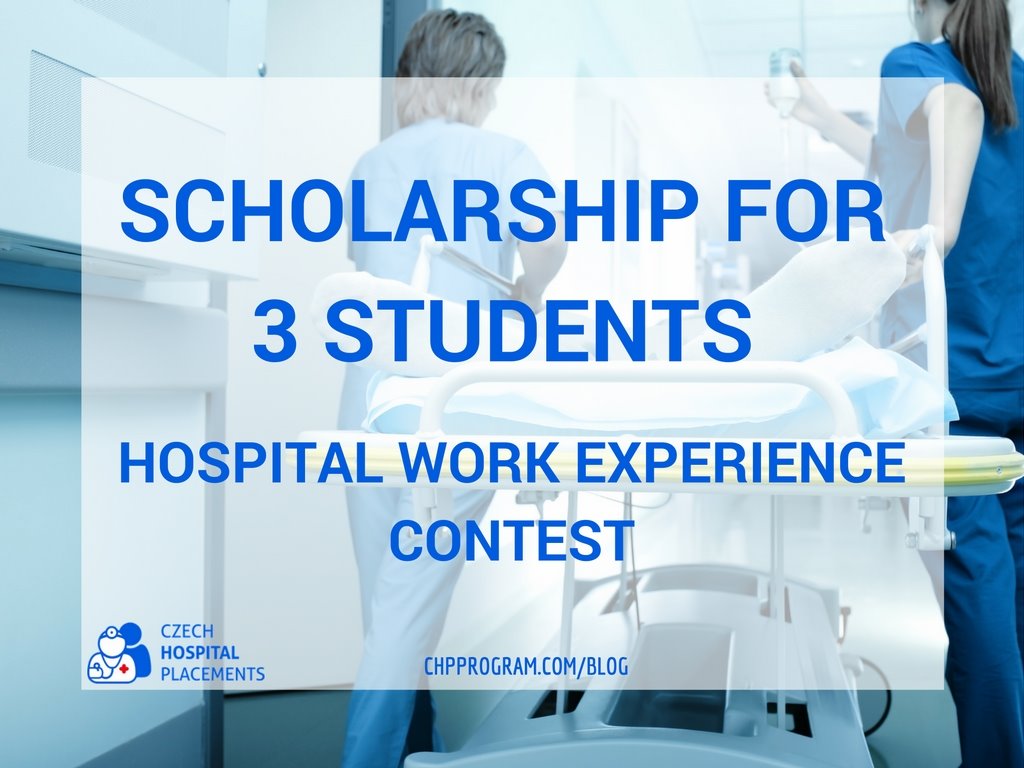 Then I decided to dig a little deeper into the whole process of creating a more valuable internship for all of us. That's how I wrote "Make the most of your internship", my newest Ebook, which is available for free on my Instagram profile since the end of November. To me, an important thing is that the tips that I give in this EBooks are really tips, rather than success rules. I am neither an expert nor a "guru", I am a 6th year medical student, who tries to bring value to his colleague students. And I hope that you can benefit from the experiences that I have made in my internships of the last years. I focussed on writing about social awareness, self-awareness and interpersonal dealing competences. If I should pick a small portion that I would like to share with you, it would be this one:
"I believe that, especially in your twenties, the best investment you can make, is in yourself! Books, seminars, workshops, it doesn't matter, as long as you can benefit from it, just do/ buy it. Your future self will thank you later! Remember: Do not only work on enhancing your knowledge or improving your skills, but also work on yourself as a person. I am actually convinced that retrieving knowledge from your brain will lose value in the future. Personal qualities and the ability to communicate with different kinds of people is crucial (and this goes for lots of different professional groups).
Think about this: Only 20 years ago, we didn't have such a thing as the internet. Now we can recall knowledge in a few seconds and can reach specialists all around the world in a short time. So the thing is: Knowing where to look up stuff is actually as important as knowing it! There is no doubt that there are lots of daily situations, especially in the medical field, where we have to act quickly and professional with know-how and skills that we already have acquired. But we have to start using our time, the most precious gift, on learning useful and efficient stuff, rather than wasting it on acquiring knowledge we can easily get in a blink of time from professional sources. So don't forget to invest in yourself and work on your interpersonal qualities. Interpersonal dealing sometimes wins over professional competence!"
(From: Make the most of your internship, page 6: "Work on yourself – Invest in yourself")

Beside this project, I have adopted the idea of creating a teddy bear hospital with my great team in Vorarlberg, which is a small county in the very west side of Austria. The teddy bear hospital project is a hospital simulation for 3 to 6-year-old kids, which is organized in lots of countries all over the world. In Austria it is organized by the Austrian Medical Student's Association. The aim of the project is that the children learn to get to know the procedures of the hospital, like X-Ray examinations, surgery, drawing blood and basic diagnostic procedures. But rather than being the patient themselves, the kids bring their sick stuffed animals to the hospital and they are cured by medical students, student nurses and pharma students, who work there as volunteers. In Austria, this project is already established in Vienna, Innsbruck, Salzburg, Graz and Linz. In September 2016 we did the first project in Feldkirch, which is actually a non-university city, where the plushies of 700 kids were treated in 2 days.
All the best for your future! Dominik Klug | Insta @dominik_klug | Snapchat @docinspe | Picture credits: Dietmar Stiplovsek and Matthias Weissengruper Photography
Aside from our study program Czech Hospital Placements, offering short term hospital work experience in more than 15 specialties, our passion is to bring you inspiration, motivation and valuable information for your health care career journey. Our aim is to build a supportive network for young students around the globe. If you want to share with us and other students your own story, do not hesitate to get in touch with us via FB, Insta or email info@chpprogram.com