10 Things to Keep in Mind While Observing a Surgery 
Written by Czech Hospital Placements on Tuesday, May 10, 2016
Placement Surgery Operating Room Observing Shadowing First Day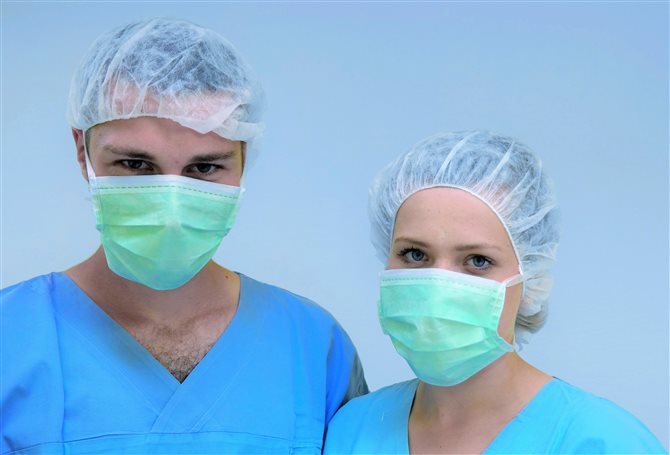 When it comes to the hospital work experience - a placement or an internship, it is typical that students are super excited for shadowing the surgeons in the operating rooms. Are you going to join them too? Great! After the first day in the operating room the words "incredibly cool" are truly not rare. If you are nervous, it´s perfectly natural, the key to overcome your concerns is good preparation.
Observing the surgery is an intense experience incomparable with shadowing in the clinic. Everyone has a job to do and your main responsibility is not to disrupt the surgical members doing their tasks smoothly. While you shadow the surgeons from the Czech Hospital Placements Program or any other ones, the following ten rules are here to help you. Assume the unexpected situations can arise. You may start to feel sick, be asked to leave without any explanation, or you need to sneeze. What you will do? Following TEN gives you the practical and useful insights to prepare you for that. 
1. Change your suit quickly
Before going into the operating room, a member of the staff will show you where to get clean scrubs, shoes, sterile mask, and hat (you might be also asked to wear gloves). Put your stuff in the free and available lockers (cellphone, water, scrubs, name tag – just everything) and get quickly ready for the surgery.
2. Disinfect, disinfect, disinfect……and one more disinfection. 
Use soap and scrub your hands thoroughly under running water from your nails to your elbows before touching the sterile mask, hat or clothes. Then put your clean scrubs on and repeat the hand washing. It is time to clean your hands properly with disinfectant. Remember, the tap is to be turned off by elbows, always. From this moment on do not touch anything to avoid contamination. 
3. Back-to-back passing
When approaching another person make sure you maintain the safe distance to avoid touching each other. When two people pass, they are always turn to the back-to-back position. This movement reduces the risk of contamination from the non-sterile area (back) to the sterile zone (front). 

4. No touching!
Assume everything in the operating room is sterile. Clasp your hands together above your waist to remind you that you cannot touch the instruments, patient, or any devices. Avoid breaking sterility by reaching in the area above the Mayo stand (while pointing to something for example). If you accidentally touch anything, notify penitently the surgical team right away as they will restore the situation promptly.
5. Stand in the right place
You will be told where to stand. Sometimes the doctor doesn't know yet until everything is arranged. The safest way is to stand up against the wall and wait for following instructions. Stand only where you are allowed to - as a non-sterile member you can move only in the non-sterile area.
6. Follow strictly staff´s instructions
Moving a step back, don't ask questions in the moment or ask why you may be told to leave the operating room. Do not take it personally and do so right away. The reason may concern about the sterility, a health concern, or the patient may not feel confident with so many people around before anesthesia. 
7. Ask but choose a good moment
During the surgery you mainly listen and watch thoroughly. If you have any case-related question to someone else than your mentor (anesthetist for example) make sure first if it is ok to ask questions. A quiet speaking voice is necessary as the doctors and nurses need to hear each other. The members of the surgical team know that you are there to observe the procedure and to extend your education. Mostly, surgeons are keen to explain to you what they are doing and describe you the medical details.  But remember that their primary responsibility is the general safety of the patient. 
8. Feel weak - leave quickly
Sometimes the air condition in the room, long standing hours, or smell of the body fluids can make you feel unwell. Some students feel squeamish when they see their first real surgery. This may happen to anyone, but you don't need to feel ashamed for that. But what is important, to forestall fainting notify your mentor and leave the room discreetly. You will prevent yourself, patient, and staff from injury. 
9. When sneezing or coughing overwhelms you
If you don't feel fit, do not enter the hospital and certainly the not operating room at all. Never ever. But sometimes sneezing or coughing may overpower you even if you are well. Move completely away from the patient to do so. If it suddenly comes and you have no time, look directly at the surgical wound. Yes, it contradicts your instinct but that way the cough or sneeze spray and bacteria spread from the sides of the surgical mask – not into the wound. Otherwise they may shoot it directly.
10. Don't lock your knees
You are likely not used to standing for such a long periods in one place, so carefully stretch yourself a bit whenever it is possible – to avoid the following leg pain. Step around a little from one leg to another, side to side (gently please, don't dance) and bend your knees slightly. In other case the blood flow can get  trapped below your knees and cannot get to your head. It may cause you to fall down and swoon, so be mindful of that.
Now that you are familiar with the operating room manners. Learn these ten surgical commandments backwards and we bet your placement or any internship will be one of the most profitable experiences in your medical, nursing, dental, or physiotherapy career path. We wish you good luck and hope you build great confidence. We would be glad if you shared with us your insights after your first OR shadowing. Send us a comment on how you´ve been doing :)