How to Cure the Lack of Motivation during your Studies?
Written by Czech Hospital Placements on Sunday, May 1, 2016
Med Nursing Dentistry Student Motivation Quotes Pomodoro Technique Gifs Study University College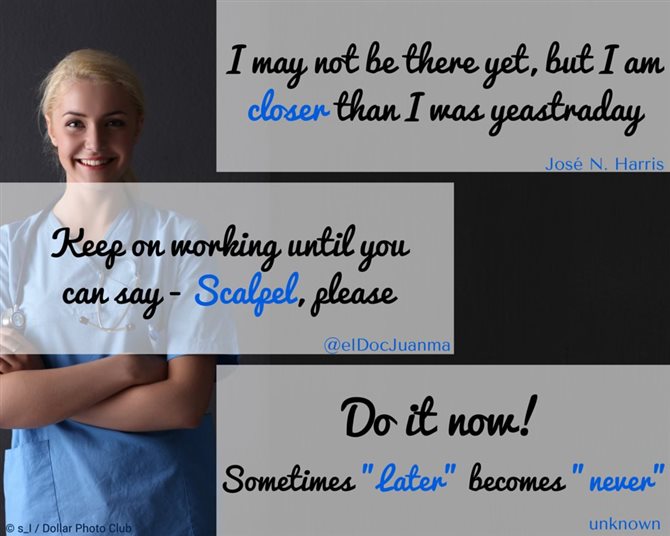 Studying in university or college is demanding. If you study medicine, dentistry, nursing, or any other related field, it is even harder. Your friend is having a birthday party and you have to study. Your family is going on a weekend trip and again – you have to study. You want to go to the concert of your favorite band but … We could name a lot of things that you will need to give up, but how to get over it? How to stay motivated and not feel blue about missing a few events?
As a healthcare student, I am sure you have had a lot of moments like this: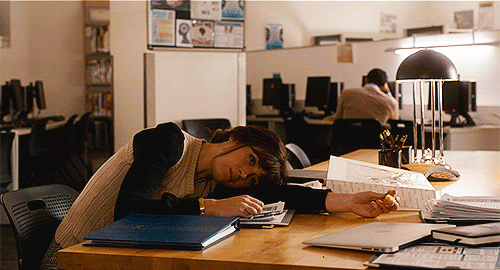 Source: tumblr.com via giphy.com
What should I do first? How will I make it? This is too much. And you are just drowning yourself in the assignments for the week and the books you will need to study for the upcoming exams. Tough, right?
Source: lovatio.tumblr.com / FOX
FIND A WAY ON HOW TO STUDY
There are many ways on how you can study for a test or an exam. You can learn at home alone or somewhere with your friends. You may like listening to music or you need to have an absolutely quiet place. Perhaps you want to learn in a park or in a library, so you are not stuck all day at home. Another question is, to study during the day or during the night? Studying only from books or searching the internet and YouTube to find more information? Do you prefer to find the answers for all of the questions on your own or would you rather just ask for the answers from your classmates? Do you rewrite in a notebook the most important parts or do you just highlight them in a book? Are you an early bird who studies mainly during the day or do you prefer being awake long into the night?
Try what suits you best and make changes. Do you always study in the exact same place at the library? Change it! Is it a nice day outside? Go out. You may find a quiet place even outside.
Source: day-in-the-life-of-a-student.tumblr.com / NBC
MAKE A SCHEDULE!
Making a schedule is an important part for effective studying. First, think about the part of day when you usually study. If you study during the night and decide to make a study schedule to start at 8 a.m. you will probably fail. On the other hand, if you study when you are used to it will be not only effective, but it will also give a great feeling about learning something! You need to not only be motivated, but also organized as well. If you won't be, you could lose your drive very easily. Divide your tasks into individual parts and make a checklist. You will be surprised how much it helps! Checking of all the tasks one by one until there is only a few left is an indescribable feeling.
Be sure you are able to manage all of the tasks you write down. If you take on to much you will spend a lot of your "study" time rewriting and reorganizing the schedule and will lose precious hours.
Source: medschoolinspo.tumblr.com / PIXAR
BE MORE EFECTIVE
Pomodoro is one of many methods on how to spend your time effectively for writing seminar work or studying for exams that was developed by Francesco Cirillo. Pomodoro is based on 25 minutes of work and then a 5 minute break. And trust me, it works! You just need to follow these instructions:
Prepare everything what you will need for those 25 minutes of activity (paper, books, pen, water...)
Do not be disturbed by anyone or anything:

Tell your parents or roommates you are using the pomodoro method and that they cannot disturb you at all! Anything can surely wait those few minutes. Even lunch or dinner.
Put away your phone and do not accept any calls and do not read or reply to any messages
Turn off Facebook, Twitter, and everything else that might distract you.

Set an alarm after 25 minutes and leave your stuff as you ended it, that means:

Stop writing or reading even if in the middle of a sentence. Sounds weird, right? You will actually hate those 5 minutes and will want to get back to finish where you left off. There is another reason why you should leave it unfinished. Your brain will remember things faster when you write notes down and then finish it later. You would have to read the whole paragraph or page to remember and that takes time!

Take a longer break after about 4 Pomodoros. The length is actually up to you but it should not be longer than 30 minutes.
source: 38.media.tumblr.com
AWARD YOURSELF
After a long day of studying, give yourself some time to recover. Go to the cinema, the swimming pool, for a run, hang out with your friends, or just watch TV. Really good for turning off, is playing sports. It will help you to not rethink over and over again about the anthracene formula or what the 4 parts of nucleotide are. It will be stress relieving and you will enjoy some fun! 
Source: 31.media.tumblr.com 
FIND A MENTOR
You need to find someone from the field that will cheer you up in the area of your studies. What about some of the doctors in the hospital you have practiced in? Try to look for someone who could be the one who can show you how great your job is going to be.
Haven't found one yet? Do not worry!
Find someone who is successful in any profession. A lot can be transferred and can motivate you as well.
Source: tributesofthehungergamesrp.tumblr.com / Lions Gate Entertainment
IMAGINE
When talking about your future job, imagine it as well. Imagine what you want your life to be like in a few years. After studying, after exams… Set your dream job as your wallpaper; take a photo of yourself in a white lab coat in the facility to remind you of the great moments of your studies and future profession!
Imagine the feeling when you have passed your exams and after all of the knowledge you have gained after this term. Imagine yourself laying on the beach or riding a bike through the mountains during the summer!
BELIEVE IN YOURSELF
Never underestimate yourself. You can accomplish anything you want to. There will be hard days. Days when things just go wrong, you may get unpleasant feedback from your teachers, mentors or even your parents. But that is a part of the journey. A successful person is one who does not regret - pulls themselves up and keeps going. You just need to believe in yourself and be committed to the challenge. Write some motivational quotes around your room so you can see them every day when you wake up!
Source: beautifuldreams-blog.tumblr.com / ABC
FOLLOW INFLUENCERS ON SOCIAL MEDIA
Find support on social media. Nothing happens overnight. Find people with same the goals and motivate each other. Just to give you a few examples of people on social media in your field: @motivationintomedicine @medstudentlife @doctorokoro
And always look into mirror an say: 
Source: like-your-attitude.tumblr.com / FOX
If you really lack motivation, read through the CVs of our mentors to see that their journey wasn't an easy one either.