3 Exciting Technological Advancements in Cardiac Surgery that Makes You Speechless
Written by Czech Hospital Placements on Monday, June 27, 2016
Medical Technology Cardiac Surgery Heart Surgery Device Innovation Surgeon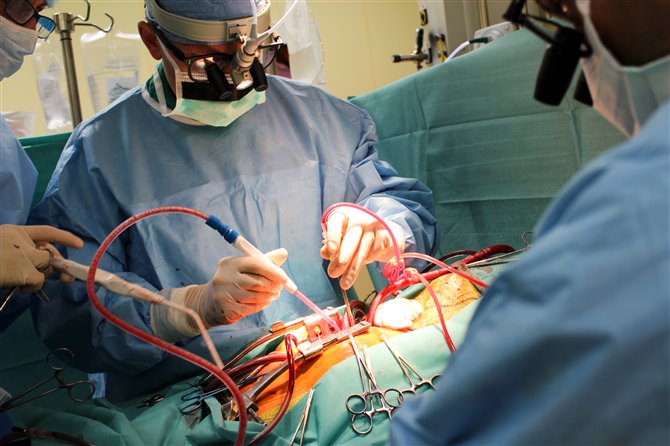 Medical Technology companies are focusing more than ever on products that deliver fast and efficient help to patients. Areas like biotechnology, pharmaceuticals, the development of medical devices and equipment have all made significant contributions to improving the health of people all around the world.
There is a variety of innovations ranging from "smaller" innovations like adhesive bandages and ankle braces, to larger, more complex technologies like MRI machines, artificial organs, and robotic prosthetic limbs, technology has without a doubt made an incredible impact on medicine and healthcare.
What are the devices and technologies that have shaken the world of cardiac surgery according to us? 
Flex System
Heart surgery is one of the most invasive and painful procedures. Flex system is a small snake-like device, which allows for operation without opening patients breastbone and ribs. It is inserted through patient's throat and it allows the surgeon to control it and navigate using the built-in camera. Can you imagine how Flex system can reduce the recovery time and the chance of infection? Exciting!

Organ Care System
Heart transplant is one of the most complicated surgeries and many patients don´t get their chance to receive a heart from the donor. Organ Care System – a small box-shaped device aims to change that. It "revives" organs, such as heart, lungs and liver from deceased donors, by infusing the transplants with blood, and allows them to be used again. It also keeps the organs at the right temperature and humidity, thus making manipulation easier for the surgeons. An increased possibility of another life saved as we see it!
3D Printing of Organ Replicas
3D Printing is around for quite a while now, but it is being constantly improved and it helps in various areas of human life. In medicine, it is nowadays used to create a perfect model of organ, which is going to be operated on. This model can then be used by surgeons, to plan their difficult surgeries with precision. Look at the case of the newborn where the 3D print model of the baby´s heart enabled the cardiosurgeons to plan the procedure to perfection.
Discover the equipment and technologies used in top healthcare facility in the Cardiovascular Surgery Specialized Center, where you can shadow real professionals during their everyday tasks.