How to Choose the Best Mentor for Hospital Shadowing Experience? Part II
Written by Czech Hospital Placements on Friday, October 28, 2016
How to choose your clinical experience, how to choose your mentor, best mentor, CHP Program, studying medicine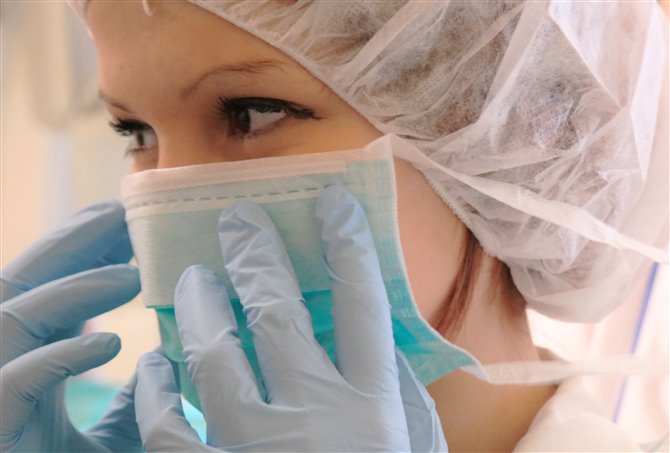 In the previous #CHPBlog article we focused on choosing the right mentor for your clinical work experience. What personal qualities should the right mentor possess? It is extremely important who is going to become your mentor, as this person can strongly influence your view on the profession itself – in a good but also in a bad way. The first impression may disrupt your passion for medicine, nursing, dentistry, paramedicine, physical therapy or another field of healthcare. Make sure that your mentor is a person you can truly follow.
What qualities should you look for once seearching for your ideal mentor and the best clinical experience? Let´s begin with the first part of the article on #CHPBlog.
3. Honesty first

Search for a mentor who is able to give you advice that can´t be found in textbooks, but comes directly from the very own experience. Your mentor should be able to explain you why he or she thinks about the profession this way and help you to draw your own conclusions. Mentor´s voluminous CV does not guarantee that the professional in the field will be able to share his or her honest insights and advice. So don´t worry if your mentor is a younger person. More important than the age is the ability to identify own strengths and weaknesses within the job, and to reflect on them in the context of the profession.
Being a great coach requires also a special know-how, the ability to mentor people. Your mentor should be able to share his or her knowledge in a comprehensible manner. Some people don´t realize that the listener is not a professional yet, and so the student can get easily confused. It´s great when the mentor already has some positive experience in teaching. Make sure you don´t choose someone who shows disdain for the students. Yes, unfortunately you can be assigned to a physician who will treat you like a bother when observing him or her. Ask the his or her previous students for a review if you can. When you decide to arrange a mentoring experience on your own, the best thing you can do is to be as much proactive in your search as you can. Easier said than done?
What kind of approach a good mentor has? Does he or she think about the influence on students? 

I believe it will be interesting for you to see medicine outside of the Anglo-Saxon system because the styles of treatment and management are different. Here, we have a system where a more experienced person supervises you, provides feedback, and helps you by sharing their knowledge and experience. You will see entirely different workflow management, and every single person you will meet will have some influence on you. It is said that your first mentor has a huge impact on how you will behave as a doctor or healthcare professional in general.
Doc. MUDr. Michal Halaška, Ph.D., the Associated Professor in the Gynecology and Obstetrics, highlights the importance of your mentor´s qualities, as he remembers his own experience. 

4. How do I find this person?

You have numerous possibilities. Make an appointment with the study advisor at your school and speak with him or her about the right clinical experience you need to find. Try to ask older or alumni students at your school so they can put you in touch with their contact persons. Being successful in your career (regardless of your profession) relies heavily on your ability to network, and the best time to start networking was yesterday. You can consider yourself lucky if you have a good relationship with a professional working in your desired field. Ask for an appointment and try to arrange time for you to shadow them. Another option is to ask in a local clinic or a hospital if you could join their team to gain some work experience. Do not give up if you are rejected at first. Try to meet more physicians, nurses, volunteers, simply search for opportunities to make your wish come true. But still, if you get this chance, there is a risk of meeting a person who doesn´t possess the right mentoring skills. Do your best to discover the mentor´s qualities before you are actually assigned to him or her.

Regardless your way to find the right person, we keep our fingers crossed to you. Hopefully this article (following the previous one) can help you with your mentor hunt
. Wish you the best to find an excellent guide who is the true worth for your future path.