Get inspired: Who is the Most Fit Nurse on Instagram?
Written by Czech Hospital Placements on Wednesday, February 8, 2017
Student, Career in Healthcare, Motivation, Healthcare Professional, Social Media Influencers, Instagram, Nurse, Get Inspired, Sport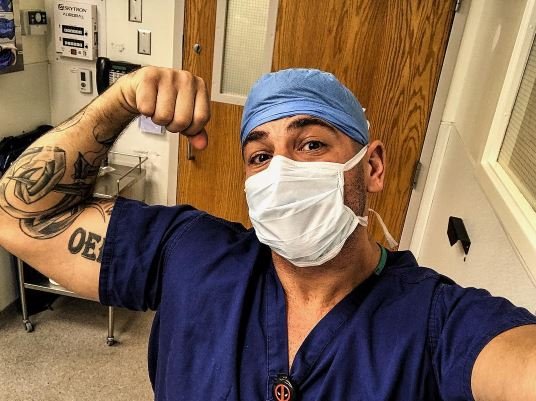 Running, lifting, working out. Sport activities are popular to share on social media. If you sport regularly, you know that in addition to the positive physical effect it helps your mind, too. Having good run after hours of studying anatomy will recharge your batteries and improve your endurance. The same way thinks about sports Masen Mills - known also as @nurse_muscles on Instagram. Masen works as a nurse and he is an U.S. Army Combat Veteran as well. He inspires more than 41.000 of his followers. What is his recipe for social media success?
We have checked the Instagram account with the similar focus, trying to reveal what makes Masen's content so special. On the first glance, you can see that his commitment to be fit and healthy means lots of hard work and determination. One needs to be disciplined for going to gym regularly – and discipline is, by the way, one of the key qualities you should possess as a healthcare professional.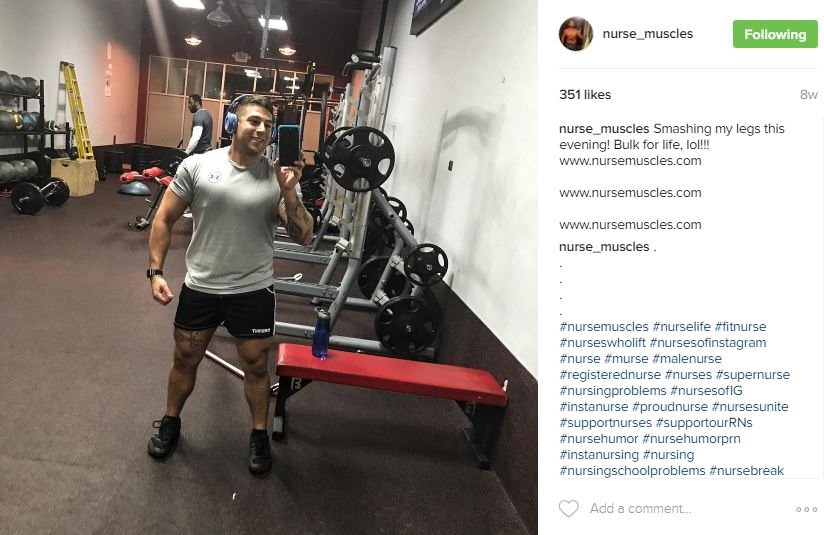 Source: @nurse_muscles
Sometimes people tend to think that the ones who work out hard are simply interested too much in themselves, striving for looking perfect, thinking just about their appearance. Masen's profession is a proof, that he is trying to help others, as he focuses on their health daily. That point makes him different from many Instagram accounts where authors share only their sport&food lifestyle pics, but nothing more about their professional life.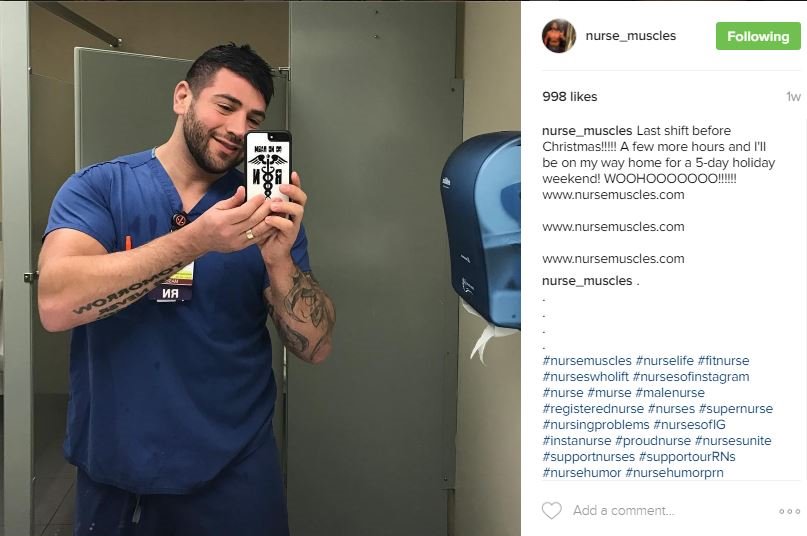 Source: @nurse_muscles
Another thing Masen's followers love about his profile is, that he often posts pictures of his wife or son and their family life. People looking at his account can feel positive vibes from his family posts. What´s more, Masen's wife Kate also works out and inspires people on her own account k8_lifts_w8 (cool profile name, isn't it?). This couple shows their passion for sport, and determination on reaching their personal goals.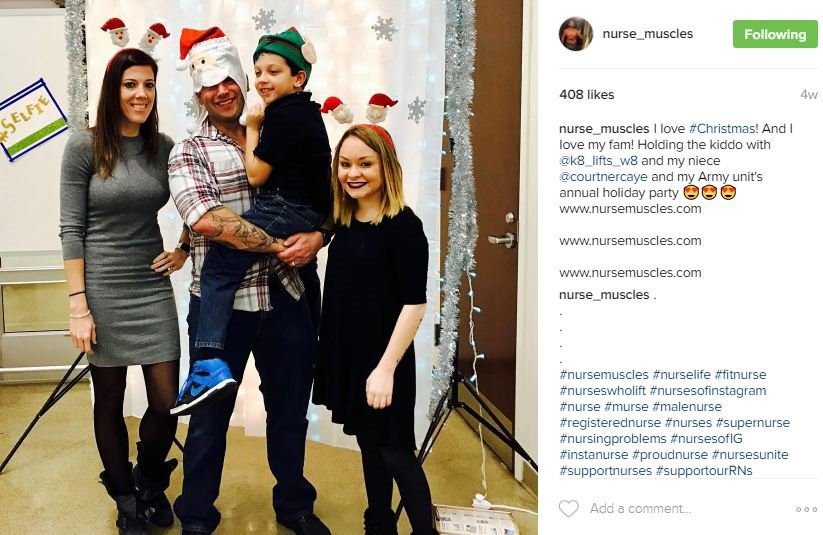 Source: @nurse_muscles
If you get the right motivation from Mason, why not to do a little workout yourself? Nursing might be rewarding, but also sometimes very stressful and physically demanding. We believe that working out can help a lot. So if you feel stressed, close the Grey's Anatomy for a while and put your trainers on. Some squats, lunges and set of crunches will boost your endorfines.

Source: Spotebi - Workouts for Women
Enjoy!
Source: Swagytracks

And if you will do your workout routine couple of times a week, by the end of the year 2017 you will certainly look like @nurse_muscles. Well, at least similary. Just do it!