Recent Blog articles from Behind the Scenes of the University Hospital in Motol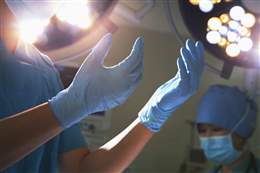 What Motivates Doctors to Keep on Doing Their Job with Passion?
If you have decided to become a healthcare professional, it´s going to be a long path with many struggles and obstacles. Sleepless nights, exams, constant studying and extreme stress are one part of it. But hang in there! The possibility to speak with someone who overcame all the problems you are facing is worth it. Read why our mentors, doctors in the Anaesthesiology, Resuscitation and Intensive Care Medicine Specialized Center, love their job. What keeps them to hold on specifically in this demanding field?
Continue Reading »
5/9/2016

Czech Hospital Placements

Behind the Scenes of the University Hospital in Motol

6802
---