Recent Blog articles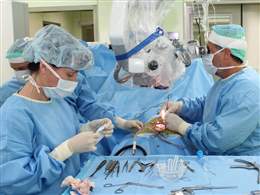 What Do Neurosurgeons Love about their Specialty?
Neurosurgeons are in charge of the most amazing thing we know within all the universe - the human brain. When it comes to the work of neurosurgeons, mistakes are unacceptable. Neurosurgery is considered to be one of the most complex and difficult specialties. What motivates the neurosurgeons to do their job with passion and 100% concentration?
Continue Reading »
5/17/2016

Czech Hospital Placements

Discover the Medical Specialties

7758
---