Recent Blog articles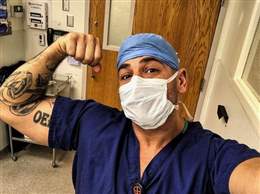 Get inspired: Who is the Most Fit Nurse on Instagram?
Running, lifting, working out. Sport activities are popular to share on social media. If you sport regularly, you know that in addition to the positive physical effect it helps your mind, too. Having good run after hours of studying anatomy will recharge your batteries and improve your endurance. The same way thinks about sports Masen Mills - known also as @nurse_muscles on Instagram. Masen works as a nurse and he is an U.S. Army Combat Veteran as well. He inspires more than 41.000 of his followers. What is his recipe for social media success?
Continue Reading »
2/8/2017

Czech Hospital Placements

Inspiration: Practical Experience of Healthcare Professionals

5780
---